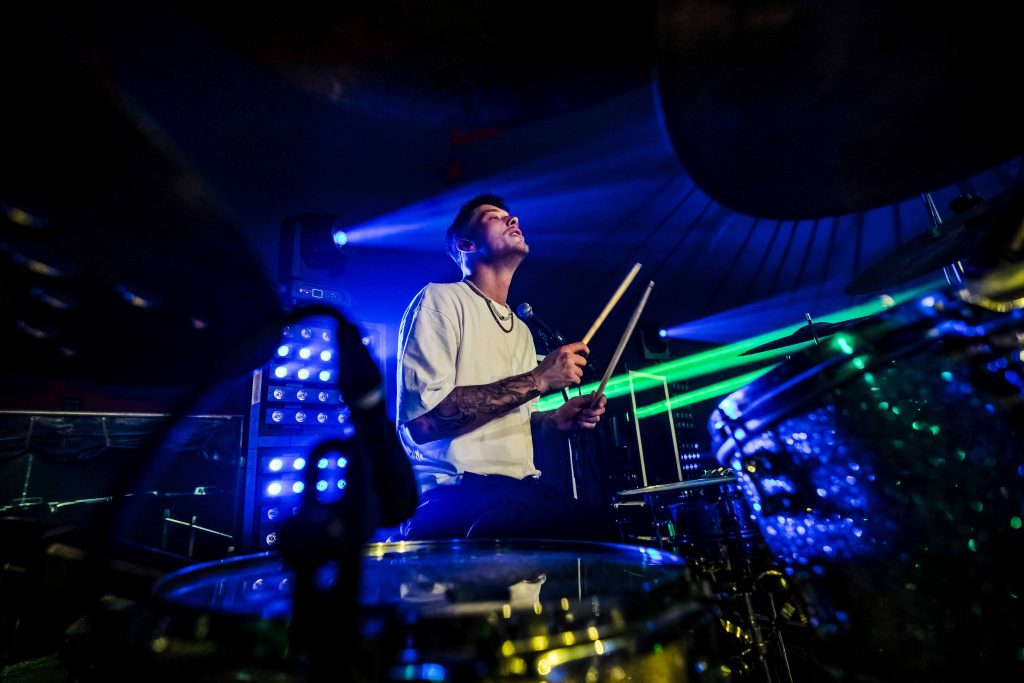 Wie ben ik?
---
Roel van Moll is your drummer on a white horse with a large variety in musical taste. Roel discribes himself as a musical prostitute. He has high energy and an entertaining performance with glowing UV-Sticks flying around the back of the stage. He does not only lift you as an artist, but also creates an atom bomb of nuclear energy in the band. He has a great vision about how the band should look and
sound. Roel has a mesmerizing connection to the audience and really make them experience a one of a kind show. As for now he is mostly playing with Millstreet (coverband) and different session gigs but would like to see himself with a different
project every night. He loves a big variety of artists like, Justin Timberlake, D'angelo, Alicia Keys, Beyonce, Bruno Mars, Drake, Rascal Flatts and Johnny Cash.
Wat bied ik?
---
Drummer nodig?
Projectdrummer nodig voor opnames?
Heb je een optreden maar is je drummer niet beschikbaar? Dan kan ik telkens de oplossing bieden.
LIVE
Wat ik bied:
– snelle service
– concrete afspraken
– professionele instelling
Medley's bouwen
Indien je met vragen zou zitten, aarzel niet om contact met mij op te nemen!